Gift an Experience on the Sunshine Coast
Three essential ingredients to make you a gift-giving star.
Several scientific studies have concluded that when it comes to picking the perfect gifts for friends and loved ones, most of us don't know what to do. Here are the 3 essential ingredients that promise to make you a gift-giving star!
1. Give an experience. It lasts longer!
People think of things as lasting longer than experiences.
That's not actually correct. EXPERTS SAY that, contrary to popular thought, experiences provide more lasting happiness than material possessions.
Cassie Mogilner Holmes, an associate professor of marketing at UCLA's Anderson School of Management said, "Experiences are far more emotionally engaging, and surprisingly, are more memorable," Mogilner Holmes said.
"Even though it's not sitting on your shelf, we remember experiences. And we adapt more slowly to those memories so they continue to have the emotional effect, whereas things, we get used to."
2. Make it memorable.
Bucket-list experiences rank the highest.
Shawn Kelly of Paradise Seaplanes on the Sunshine Coast in Queensland said that he is not surprised by these findings. "I often have people come up to me between flights and spend 10 minutes telling me about a seaplane flight that they did 30 or 40 years ago! That's one of the reasons that I think an experience makes a much better gift than an object. I mean, how many people can even remember what they got for their last birthday, let alone are still talking about it 40 years later?"
3. The more the merrier.
Sharing it with someone they love is the key.
Giving friends and family experiences also has the added benefit of deepening relationships. Recipients felt closer to givers after receiving experiences as presents, Cindy Chan, an assistant professor at the University of Toronto, found in a 2017 study. That's likely because of the strong emotions we feel during experiences, versus how we feel about material objects, Chan said. Sharing that experience deepens the effect.
"The best gifts in the world are not in the material objects one can buy from the store, but in the memories we make with the people we love," said Amanda Boyarshinov, author and educator.
So what does all this mean?
What all this means is, that most of us focus too much on things and not enough on memories. Rather than figuring out what object they don't have, try to figure out what sort of experiences are on their bucket-list and who they'd like to share that with. From there, the rest is easy.
With all this in mind, we have put together a short list of the top-rated experiences in Southeast Queensland. Each of these has earned top ratings across multiple platforms including TripAdvisor, Facebook and Google, so you can be assured that your loved one will have the best experience possible. And all of the vouchers are valid for 3 years, so they'll have plenty of time to redeem them.
In no particular order, our recommendations are:
Seaplane Adventure Flight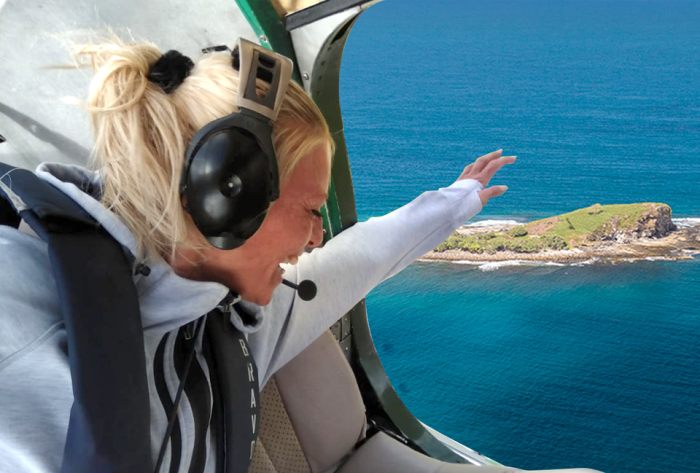 Paradise Seaplanes -"The-Zoom-Out-Experience-Of-The-World-We-Live-In!"
Kristy, a recent passenger of Paradise Seaplanes, is living, breathing proof of what the experts say is true. Here's what she said:
"My better half purchased me the Seaplane flight as a surprise birthday present. I wanted to pass on my experience… and share what I felt. The best way to describe it is – The-Zoom-Out-Experience-Of-The-World-We-Live-In! You really can't appreciate the Sunshine Coast until you are a passenger in the seaplane with no doors, no filters between you and the beauty that is the Sunshine Coast. I found it incredibly calming, humbling and a perspective I will not forget. Treat yourself. Isn't that why we are here in the first place? To live and experience what Mother Nature has to offer."
Paradise Seaplanes offers a range of flights and options to suit any occasion or comfort level. (Including flights with the doors on!) Gift vouchers can be purchased instantly online or by phone.
Personalised Jetski Nature Tours
Caloundra Jet Ski adventures are fast and slow.
This is Queensland's premier jet ski experience! It's a totally absorbing eco adventure aboard clean green fun machines, twisting and turning through the Pumicestone Passage Marine Park's narrow waterways. Captain Jac, owner of Caloundra Jetski brings the passage to life with a dry wit. So how can you describe this unique experience – this is how Arnold described it:
"A rare and genuine experience – family run – family fun – fast and furious meets saving Nemo in a Cooky eco friendly romp with turtles and dugongs. Blow the cobwebs out of your brain – hang on and smile. A five star, personable non "commoditised" eco-thriller. Safety a priority, quality not negotiable – Spoil yourself if you dare."
Or as Rebecca Rose noted, "Thanks Jac for an awesome day out on the jet skis… best birthday present I could give."
Vouchers are available online by choosing your adventure and selecting the gift option. Jac is great to talk to if you have questions.
Steam Train Experiences and Nostalgic Journeys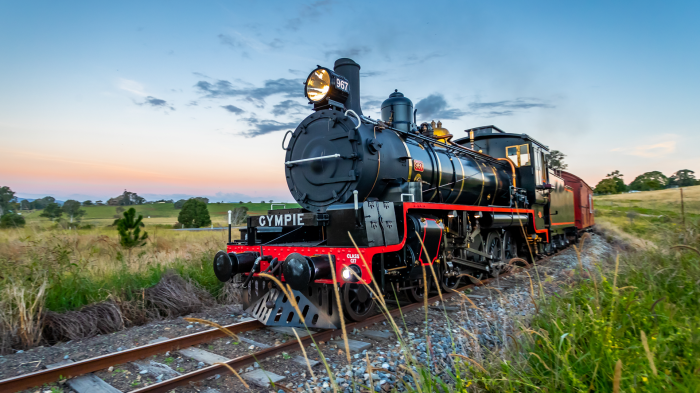 Your train-loving friend or your whole family will treasure this opportunity.
Time travel is not only possible, you can even get a gift voucher for it! The Mary Valley Rattler will transport the lucky recipient of this experience to a simpler time when steam was king.
Settle into one of the beautifully restored coaches, listen to the hiss of the steam engine and watch the beautiful Mary Valley slide past. It's not hard at all to believe that Ned Kelly could be right around the next bend!
Find out more about Mary Valley Rattler here. Buy vouchers online.
A Learning Experience – a Gift For Life!
Learn to Surf with Coolum Surf School
What's better than getting fit, making friends and improving your mood all at the same time? Having fun doing it, that's what!
Learning to surf will do all of that and more! You're in one of the best places in the world for surfing, why not get out there and do it? Coolum Surf School can help new surfers of any age get out on the water, and if you're an experienced surfer, they can take you to the next level!
This is a gift with serious long term benefits!
Beer Tasting Tours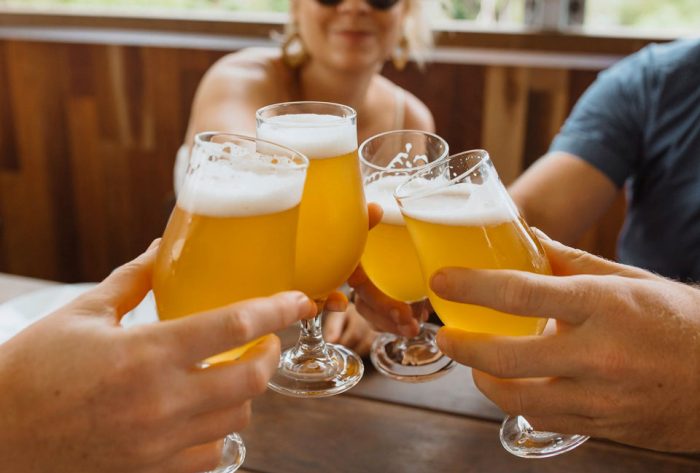 Sunshine Coast Craft Beer Tours hit the spot!
Got a beer lover on your list? What could be better than a craft beer tour? They'll get a chance to go behind the scenes of the Sunshine Coast's best breweries, and have the opportunity to taste, smell, and see the brewing process, chat to the brewers, and sample freshly crafted local beer!
The knowledgeable (and likeable) tour guide will take them on a craft beer journey to visit multiple local breweries, tasting a range of beer styles, such as lagers, pale ales, IPAs, saisons, stouts, porters, and everything in-between. Sometimes the brewers even let them taste one of their upcoming releases straight from the fermenters.
Find out more about Craft Beer Tours here. Buy vouchers online.
Big Nature Experiences – Swim with Whales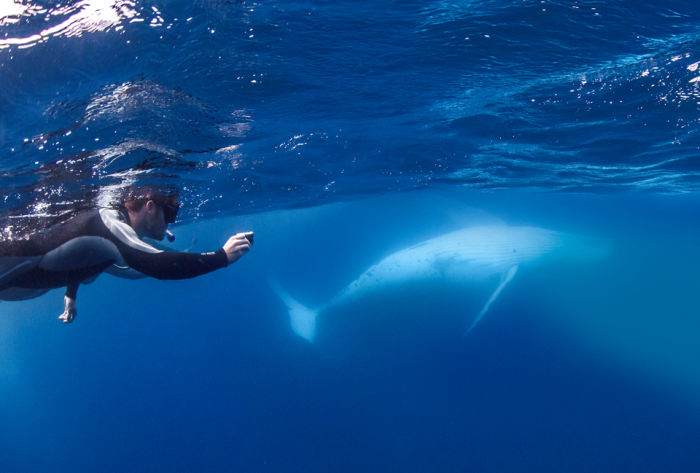 Swimming with the Whales at Sunreef, Sunshine Coast.
Sunreef Mooloolaba is the home of aquatic adventure on the Sunshine Coast. Choose the perfect experience for your loved one or friend from year-round scuba diving, snorkelling, Learn to Dive, stand up paddle board, kayak, river boat or bicycle hire.
During the winter months you can also choose whale watching or Australia's first Swim with the Whales Adventures.
You can book online at sunreef.com.au – just select 'buy a gift voucher' instead of choosing a date on the booking panel or call the Sunreef crew on 07 5444 5657 for helpful advice. Immerse yourself with a Sunreef Adventure!
Blog by Sandi @ Things To Do Sunshine Coast
Check back as we will endeavor to deliver more ideas for this gift giving blog. Contact us here, or any of these experience operators directly. We'd love to hear your success stories and experiences.