Eco Adventure Jetski Safaris
Recommended by Travellers Caloundra Jet Ski has been rated the Best of Queensland Experience!
Operating in the Pumicestone Passage and Moreton Bay Marine Parks, Caloundra Jetski is a water based safari company offering fast paced tours of nature, wildlife and ancient volcanoes aboard clean green fun machines.
Unlike other eco-adventures, you're in charge! You get to do the driving! The chief guide and instructor will show you how to ride and then take you on the trip of your choice – anything from a gentle 50 minute ride, through to a half day Epic. There's a 60 minute adrenalin infused Bribie Blast and a 90 minute Glasshouse Twister which takes you deep into the marine park – home to turtles, dolphins, dugongs and over 300 different types of migratory and wading birds.
Caloundra Jetski is a bit like having a friend who can teach you to ride, who knows Pumicestone Passage, knows where the sand bars are and if you're curious, can tell you what makes this marine park tick. It's more than an adrenalin blast, it's more than an eco adventure. It's an experience!
Our fully guided Eco Adventure Jetski Tours vary from 45 min –  3 ½ hours.
You will learn about the area's unique history and its extraordinary geological links with the ancient volcanoes of the Glasshouse Mountains,  while you are immersed in a marine park green zone that is the home to dolphins, dugongs, turtles and 360 species of migratory and wading birds.
No experience or license required, age doesn't matter (as long as you are older than 8) and the price is per ski! 
We cater for family outings, team building events, christmas or birthday celebrations or just create an occasion! 
You can also give someone an awesome experience with a Gift Voucher!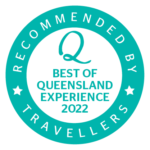 Questions, or need some help? Call Jac or the crew at Caloundra Jetski on 0434 330 660